Grey Highlands council looks for changes to rules for reporting/preventing wind turbine failure
Proposed changes would require reports and improved safety measures in the event of wind turbine collapse or a blade breaking
Greg McGrath-Goudie, LJI Reporter
Feb 24, 2022 9:30 AM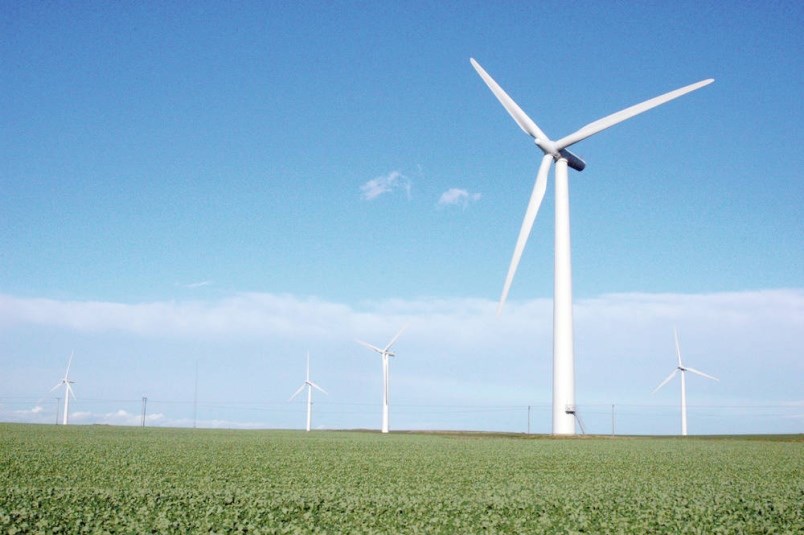 Grey Highlands is working to develop safety protocols to push corrective measures and accountability from wind turbine operators because of the potential safety risks from wind turbine failures.
On Feb. 23, council discussed a report from the Multi-Municipal Wind Turbine Working Group, which suggests protocols that require wind turbine operators to submit reports and develop corrective plans in the event of wind turbine collapse or blade breakage.
"Municipalities are responsible for public safety, and the existing setback [requirements for wind turbines] are not adequate to ensure that," said Coun. Tom Allwood, who also serves as the chair for the working group.
Wind turbines are currently allowed to be erected near public roadways, railways, and lot lines, as long as they adhere to setback requirements of blade length plus 10 meters, and are positioned at least 550 meters from neighbouring homes and buildings.
"[In Grey Highlands], on Road 53 we have a couple of turbines that we actually had to put up flashing signs because of ice scatter from those blades," said Allwood. "They are incredibly close to that road."
The working group's report estimates that there are 2,800 wind turbines operating in Ontario, and that at least 10 incidents of failure have occurred where provincial setback guidelines were inadequate.
Though instances of failure are comparatively low to the total number of turbines operating, Allwood suggested that Ontario lags behind in safety protocols that ensure problems are resolved.
"Just recently there was a failure in New Brunswick … they had a complete wind turbine failure with a tower [that] actually fell," Allwood said. "What they actually did was shut down the whole project in the interest of safety, whereas in Ontario, we had a failure up at Bow Lake where a tower fell over … however, that wind turbine project continues to operate."
Bow Lake Wind Facility did shut down temporarily for an investigation into the tower collapse.
Allwood also highlighted a 2020 incident along Grey Road 8, where a turbine blade broke off at a Capstone wind farm. No one was injured, but the road was closed temporarily.
Some of the safety protocols proposed by working group include:
Operators of wind turbines with output greater than 50 kW will be required to follow an engineer-approved test program to ensure the safety of each wind turbine, the results of which will be made available to the municipality on an annual basis.
In the event of a failure that scatters turbine components beyond provincial setback requirements (blade length plus 10 meters), the operator will be required to submit a report to the municipality, and appropriate provincial agencies, within 24 hours and justify the continued operation of other wind turbines on site.
Under the same type of failure, the operator will be required to provide the municipality with a report signed by an engineer, which outlines the cause of the failure, and identifies actions to prevent a recurrence, before being allowed to restart a turbine of the same type within the municipality.
Operators will be required to review all failure reports of other wind turbines in Ontario, and annually submit a report to the municipality and the province that outlines if there are lessons that may be applied to their own operations.
At the Feb. 23 committee of the whole meeting, council endorsed a motion for staff to draft a set of municipal protocols based on those prepared by the working group.
Allwood said that he would like to see the appropriate policy updates in Grey Highlands, but that there should be advocacy for broader change to provincial regulations.
"Within Grey Highlands, we need to address our public safety and liability issues and have that considered as we look at our [Official Plan] and zoning bylaws, … but we should also be lobbying at the provincial level, to see that the changes are implemented in the [Renewable Energy Approval process] and the regulations that are currently in place."