FARMERSVILLE — Alle-Catt Wind Energy LLC has filed a lawsuit in Cattaraugus County Supreme Court against the Farmersville Town Board over the voiding of a road-use agreement required to build the proposed 340-megawatt Alle-Catt Wind Farm.
In an Article 78 lawsuit, Alle-Catt asks the court to rule that the town board's Oct. 12 action voiding of the 2019 road-use agreement was an "unlawful termination" of a "binding and valid agreement."
Town Attorney Eric Firkel said, when the board voted in favor of the road-use agreement in 2019, "They ignored Local Law 2 of 2001, which said no vehicle weighing more than 8 tons" could be driven on town roads except for pickup and delivery. Public utilities were excluded.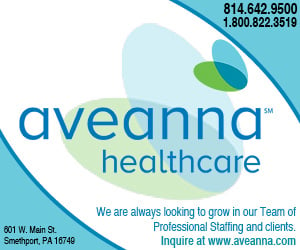 Alle-Catt Wind Energy is also charging Deputy Supervisor Mark Heberling has a "disqualifying conflict of interest" because his wife, attorney Ginger Schroder, represents opponents of the wind farm and its 600-foot wind turbines.
It's ironic that Invenergy is suing over an alleged conflict of interest by a board member in this case, observed Firkel.
Some current and former town board members and members of their immediate families had wind leases with Invenergy, Alle-Catt's parent company, he said.
Heberling, Firkel noted, is a former Farmersville United president. He resigned when he was elected to the town board post with others who promised to overturn the 2019 local wind law. The turbines were too tall, too close and too noisy, the newly-elected board majority said.
Firkel said Schroder has volunteered her legal services to citizens opposed to the wind farm as it is proposed. "She's never accepted a dime for her work on this," he added.
The Alle-Catt petition to the Supreme Court called the Farmersville Town Board's voiding of the road use agreement "the latest unlawful act in a series of targeted political efforts by project opponents including those on the Town Board to frustrate and delay the project."
Alle-Catt's filing asks Judge Terrence Parker to annul the board's voiding of the road-use agreement and rule that it is a binding contract and did not violate the 2001 local law. Also, the lawsuit states, there is no provision for termination of the road-use agreement and the town's action is a breach of the agreement.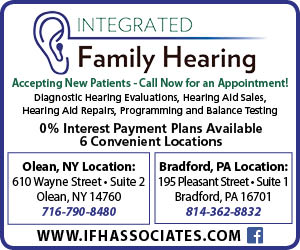 More from this section
The suit also asks the court to declare Heberling has a disqualifying conflict of interest and seeks to "enjoin him from deliberations or voting on any ACWE" matters.
"They continue to pick on Mark," said Firkel. "They only point (the potential conflict) out when it suits them."
Firkel said the Term Limits Doctrine states one board can't bind a subsequent board to a contract except in certain circumstances.
"It was a one-sided contract passed at the behest of the wind developer," he said. "They voted to cancel it because it was not in the best interest of the town. The amount of money we would be reimbursed for damage to the roads won't even come close.
"It's void because it's illegal," he added. "We would be violating our own local law."
Invenergy attorneys should have realized the road use agreement violated the 2001 local law, he said.
Firkel noted the Cattaraugus County Public Works Department has refused to negotiate a road-use agreement with Alle-Catt, which precludes the use of county roads to haul heavy loads of wind turbine parts.
Firkel said Alle-Catt is also suing the town board over its refusal to extend a permit for a tower on the Schwab Dairy Farm that the developer uses to measure wind speed.
The board passed a local law earlier this year to begin issuing permits formerly overseen by the code enforcement officer. The wind-measurement tower permit needs to be renewed every two years. The board refused to renew the permit.
"They are doing everything they can to push this project through," Firkel said.